Did you know that your old Gameboy Advance games were worth any money? Some sell on eBay for a hefty amount! Here are the top 5 most expensive Gameboy Advance games.
5. Medabots Metabee $50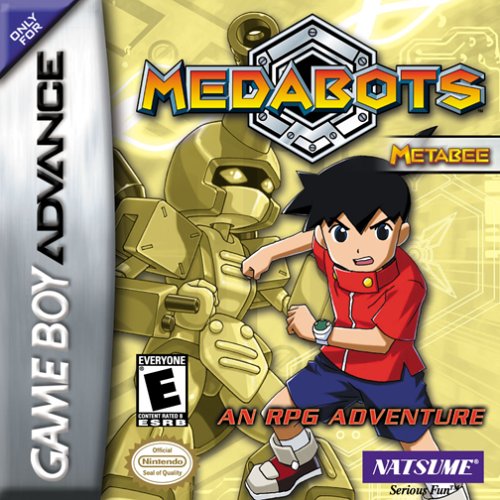 Join Ikki as he begins his journey as a Medafighter and tries to save his hometown of Riverview City from the evil Rubberobo Gang. Ikki must solve various mysteries with the help of his friends and the Phantom Renegade. Interact with characters and control Medabots popular in the Medabots TV animated series. Can Ikki save the world from the treacherous Rubberobo Gang and become the #1 ranked Medafighter...It is all up to you!
4. Fire Emblem $60
The first in the series to be released in the US, Fire Emblem shares many similarities with another strategy game on the GBA: Advance Wars. That's because it's been designed by the same development studio. The differences are subtle but important: where players control anonymous troops in the AW series, players command an array of different characters in Fire Emblem. If one of these characters dies during battle, he or she (or it) is gone for good, and will never be available in future missions. This added element means that players will have to really consider their strategies when attempting to complete the several dozen challenges in this lengthy storyline.
3. Worms Blast $70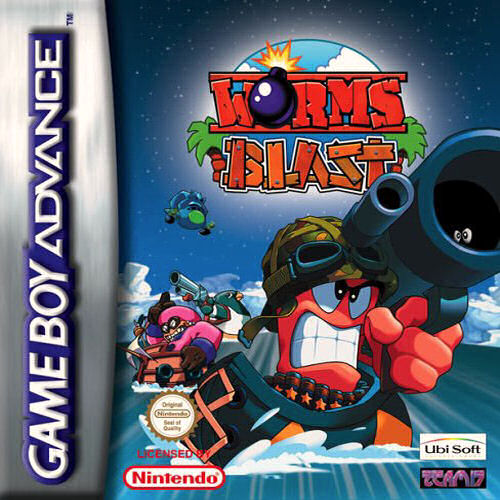 Bringing its unique sense of humor to the GBA, the WORMS bunch returns to action. With yet another dose of puzzle-based gameplay, this installment spotlights a few characters who made appearances in earlier installments namely Calvin the Super Sheep, Ethel the Old Woman, Stavros Skunk, and Rocky the Concrete Donkey. Styled in the TETRIS school of play, WORMS BLAST has you sitting in a boat, shooting at cells that fall from the sky. The more cells you shoot, the more space you'll have to continue your work. Loaded with strange power-ups and special weapons, WORMS BLAST boasts a unique blend of white-knuckle action and utter hilarity. In fact, one of the game's greatest weapons is its constant stream of jokes; you won't be able to shoot straight if you can't stop yourself from laughing! There are numerous modes of play and skill levels to keep you occupied, and the replay value is staggering.
2. Tiny Toons Scary Dreams $102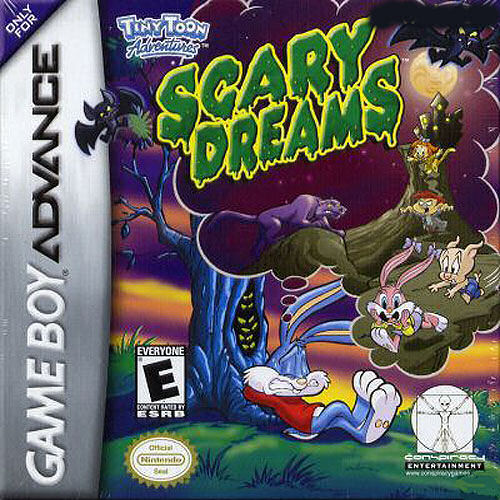 Join up with your favorite characters from the TINY TOON ADVENTURES universe for some action and excitement. Any fan of the classic cartoon series will go nuts for the near-perfect animation and familiar humor of the television show, but this game goes far beyond the call of duty. Between the long list of well-loved characters and the intense combat design, TINY TONN ADVENTURES: Buster's Bad Dream ranks among the Game Boy Advance elite. Make your way through four unique environments including Acme Forest, Haunted Mansion, Space Station, and a surprise locale partnering up with other Toons to destroy the likes of Elmyra, Montana Max, and many others. Babs Bunny, Dizzy Devil, Buster, and all the rest of the gang appear throughout, and there are plenty of hidden areas and personalities to unlock. The game's team system is such that one player can stun or distract an enemy, opening the door for the other player to inflict serious damage. The relationship between cartoon characters and violence dates back a ways, and TINY TOON ADVENTURES isn't about to break up the love affair.
1. Ninja Five-O $150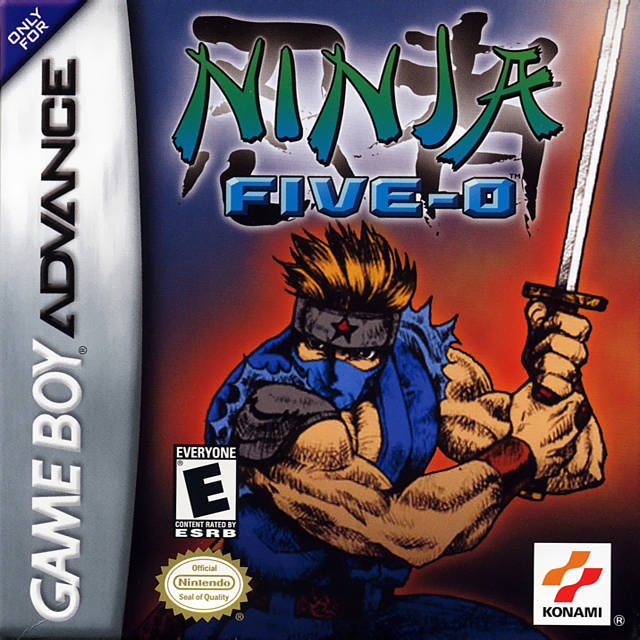 Konami unleashes intense side-scrolling Ninja action on the Game Boy Advance in Ninja Five-O. Playing as Ninja cop Joe Osugi, players will battle a series of evil Ninja masters and the terrorist cells under their control. Ninja Five-O features authentic ninja swords, shuriken throwing stars, ninjutsu magic and a unique Kaginawa grappling hook system to create spectacular acrobatic moves and an innovative fighting style. Step in to the world of Ninja Five-OTM and restore honor to the ancient Ninja arts.
Check out Five Expensive Video Games You May Own.