Nintendo is always creating new games. Here is a list of upcoming games that will be awesome!
Donkey Kong Country: Tropical Freeze (Nintendo Switch)
"This title includes all the fun and challenge of the original game, plus a new beginner-friendly mode that lets players enjoy this critically acclaimed adventure as groovy surfing simian Funky Kong. Funky Kong can double jump, hover, perform infinite rolls and even perform infinite underwater corkscrews. Thanks to his sturdy surfboard, even spikes can't slow him down."
Dark Souls: Remastered (Nintendo Switch)
"Re-experience the critically acclaimed, genre-defining game that started it all. Beautifully remastered, return to Lordran in stunning detail. DARK SOULS: REMASTERED includes the main game plus the Artorias of the Abyss DLC."
Hyrule Warriors: Definitive Edition (Nintendo Switch)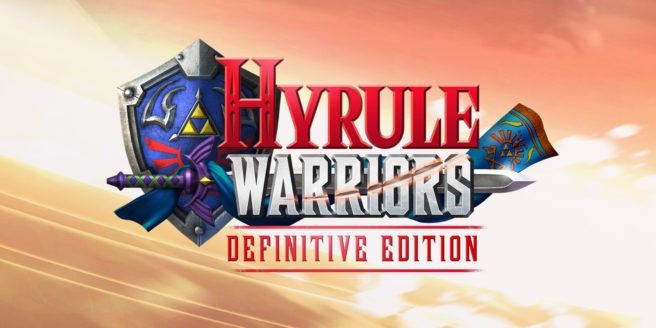 "A new, ultimate version of the exhilarating action game set in the Zelda universe will include every map and mission, plus all 29 playable characters from both the Wii U and Nintendo 3DS versions of the game, along with all of the previous paid downloadable content. Play as Link, Zelda, Midna, Skull Kid and dozens more in action-packed battles at home or on the go. Additionally, the game includes new outfits for Link and Zelda based on the Legend of Zelda: Breath of the Wild game."
Mario Tennis Aces (Nintendo Switch)
"A new
Mario Tennis
game is bringing a new level of skill and competition to Nintendo Switch. Mario steps onto the court in classy tennis garb for intense rallies against a variety of characters in full-blown tennis battles. New wrinkles in tennis gameplay will challenge your ability to read an opponent's position and stroke to determine which shot will give you the advantage. And this time the game adds the first story mode since the Mario Tennis game on Game Boy Advance, offering a new flavor of tennis gameplay, with a variety of missions, boss battles and more."
Detective Pikachu (Nintendo 3DS)
"As Tim Goodman, you'll partner with a self-proclaimed "great detective"
Pikachu
to solve strange occurrences all over Ryme City. Together you must investigate, take notes, and meet up with other Pokémon to unravel the city's greatest mysteries!"
Subscribe to
Game Over Box
to get Nintendo themed items sent to you monthly!