Super Nintendo was the second home console released by Nintendo. Many of the popular classic games can be found fairly cheap at retro video game shops and online stores like ebay. Some of the Super Nintendo Games are rare and very expensive. Here is a list of the most expensive Super Nintendo games.
10. Final Fight Guy
Final Fight Guy is an Action game, developed and published by Capcom, which was released in Japan in 1992.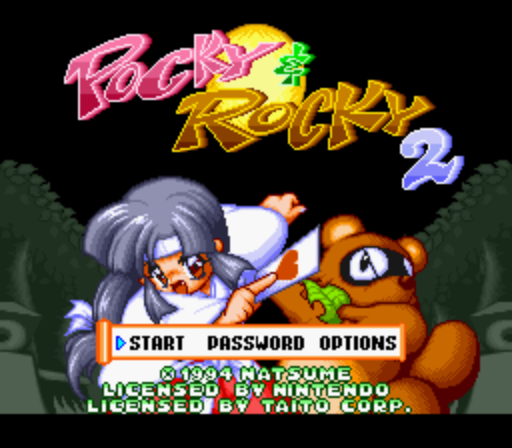 Princess Luna was visiting from the moon for the joyous harvest day celebration. All the villagers were gathered around the festival square, eating, dancing and having a wonderful time. Meanwhile, far away on Demon Island, Dynagon was plotting his revenge. After the beautiful Princess Luna refused to marry him, Dynagon went into a frenzy.
The world's hope hinges on your combat skills and sheer determination as an "aero fighter". Defend the world from unknown alien forces that are attempting to take over the world. You must extract these unknown forces before they can execute their plot for dominance. After conquering the unknown forces, the battle continues into space where the "controlling intellect" dictated the take-over attempt. You must seek and destroy this evil force to prevent it from seizing other worlds.
7. Hagane: The Final Conflict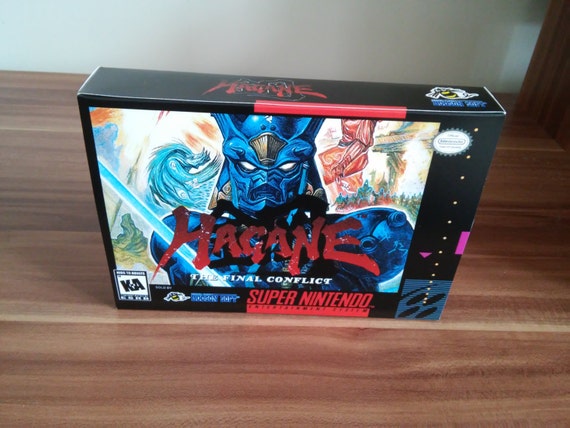 Only one man alone stands to save the world from the KOMA-clan and their plan to destroy the world. His name was "HAGANE". The lone survivor of the FUMA-clan, which was massacred by the KOMA-clan. Brought back from the fringe of death and given a cyborg body, "HAGANE" swears vengeance against the KOMA-clan.
6. Star Fox Super Weekend Competition
The Super Star Fox Weekend Game Pak features a modified action sequence taken from the original Star Fox game, plus a Bonus Stage that is exclusive to this game! Every time you play, your total score is displayed at the end of your mission.
5. M.A.C.S. Multipurpose Arcade Combat Simulator
The Multi-Purpose Arcade Combat Simulator (or M.A.C.S.), was a shooting simulator developed for the U.S. Army as a cheap way to train shooting skills. It was a bit of a mystery until a couple of years ago when the rifle and and carts became available through Ebay.
Estimated Value: $1,500
4. Donkey Kong Country Competition Edition
(snescentral)
The Donkey Kong Country Competition Cartridge was used in the Powerfest '94 championship finals, as well as in the Blockbuster World Video Game Championships II in 1995 as a qualifier. Afterwards, the carts were sold in the Nintendo Power subscriber catalogue. Since only a limited amount of these were produced, it is a rarity.

3. Exertainment Mountain Bike Rally/Speed Racer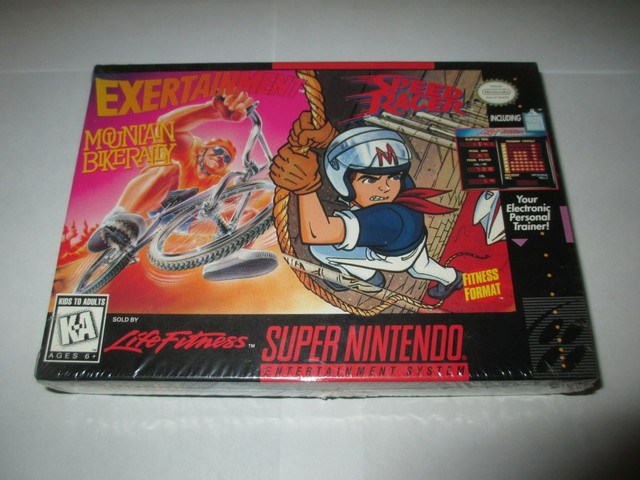 Your Very Own On-Screen Trainer! Life Fitness Program Manager is your electronic personal trainer. It sets your personal workout goals and retains personal workout information for up to four members of your family. Program Manager is perfect for motivating you to get in shape and for tracking workouts - all while you're having fun on the Exertainment system!
2. Nintendo Campus Challenge '92
(retrocollect)

The rules are the same as the 1991 version except with three Super NES minigames. The first minigame of the competition is Super Mario World, where players must collect 50 coins (very similar to Nintendo World Championships 1990's first minigame, Super Mario Bros.). The second game is a version of F-Zero where players must complete two laps. The final minigame is Pilotwings where players must land on two targets successfully.
Estimated Value: $4,000
1. Nintendo Powerfest '94
(pricecharting)

Powerfest 94 is a Miscellaneous game, developed and published by Nintendo, which was cancelled before it was released.

Estimated Value: $10,000